Starting with Rs 60,000 in a 50 sq ft office, this lad from a village built a Rs 18 crore turnover firm in Bengaluru
Hailing from a small village in Bengal, Suman Howlader always wanted to make it big and believed in his dreams. Despite his middle-class background and ordinary schooling, the 37-year-old has proved that nothing can come in the way of a man who knows exactly where he is going.
Suman had nothing and no one but himself to back his convictions, but he persevered and came out on top.
He started his IT services management firm Foiwe (Fusion of Intelligence with Excellence) Info Global Solutions LLP from a 50 sq ft office in Bengaluru in 2010 with three old computers, a router, a cell phone, and some furniture.
He invested Rs 60,000 in the business from his savings and started with just four people out of a dingy storage room. "I had no money to afford an office space. I rented the storage room because nobody was willing to take it!" he shares, with a laugh.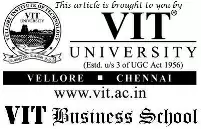 Today, Foiwe has spread far beyond Bengaluru and has its offices in Kolkata as well as Russia, and employs 400 people globally. The company's turnover in FY 2017-18 was Rs 18 crore.
Foiwe started with IT services management, content moderation, and customer support. "We modify the content posted by users in the websites of reputed brands in the form of texts, images, videos, reviews and feedback," says Suman.
"When user generated content is controlled efficiently, your online presence becomes more creditable. Our content moderators work round the clock to ensure that users get relevant content every time they visit a brand's site."
Back in 2010, Suman recalls that he was so hard pressed for cash that he had a tough time paying even the monthly office rent of Rs 800.
You can gauge how exceptional his journey has been by the fact that Suman now clears an annual bill of around Rs 1.5 crore for his rented properties across the world.
Born on 10 August 1981, the young entrepreneur hails from Biswanathpur village in North 24 Parganas district of Bengal, around 40 km from Kolkata. He is the elder of two siblings and grew up in a modest household.
His father was a farmer while his mother was a housewife. "We had just about enough to live on… though my father did manage to save up for our studies," says Suman.
He completed his schooling from Bholananda National Vidyalaya in Barrackpore in 1998 and then moved to Bengaluru where he enrolled for a three-year course in hotel management at KPHR Institute of Hotel Management and simultaneously studied various computer courses.
"My father had done a lot for me despite his financial constraints. I didn't want to be a burden on him anymore so, even though I had the dream of being an entrepreneur, I took up a job right after my graduation," says Suman.
In 2001, he joined as technical advisor at ITC Infotech for a monthly salary of Rs 7,500. "I juggled between my work and further studies," shares Suman. He completed MBA from AMC College, Bengaluru, in 2003, attending evening classes, and later did his MCA (Masters of Computer Applications) from Mahatma Gandhi Open University, Raipur.
He worked in different companies like IBM and Unisys, till 2010. "In 2010, I finally realised my dream of starting my own venture," says Suman. "Not only did I want to make it big but I was also motivated by wanting to give back to society – I wanted to provide jobs for people."
In July 2010, Suman registered Foiwe Info Global Solutions LLP, and started operations from the dingy storage room that became his first office. In the initial days, the demand for content moderation was not high because people didn't understand the need for it and it took a while for Suman to start doing well.
"There were times when I had to raise money by selling family jewellery because I had to arrange for salaries and monthly bills. The only solace was that my family stood by me like a rock…" he shares.
Despite the hiccups, he managed a turnover of Rs 2.9 lakh in the first financial year. The business grew primarily because of word of mouth of clients.
"We have 100 per cent client retention rate and 85 per cent of our business is through client references. At present, we are a core content management company dealing in level one, level two support, IT services management, content moderation and customer support," shares Suman, who is now looking to expand the business to the US and Europe.
Suman's inspiring entrepreneurial journey proves that where you come from doesn't matter when it comes to where you are going.
Source: The Weekend Leader